Ethanol blending system

Advantages of hydrodynamic cavitation systems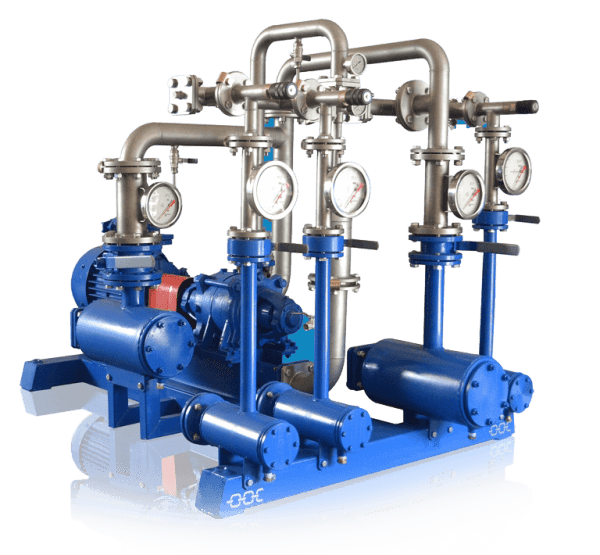 • Low power consumption;
• High power of cavitation and acoustic influence;
• Low cost of received cavitational and acoustic energy;
• Simplicity of operation;
• High technological effectiveness in hardware registration;
• It is projected on any productivity;
• Combine technological operations;
• Simplifies hardware registration of processes;
• It is easily aggregated with highly reverse drives;
• Small metal consumption;
• Technological adjustability with optimum parameters.
Hydrodynamic blender "USB"

Ethanol Blending is used in a hydrodynamic blender "USB". This process allows to present all components at the same time in coordination to a formula.The benefit of this technology is in the following: each element dosing accurate control, substantial reduction of batching process duration, no need in batching vessels for finished product homogenization. In the Ethanol Blending process at stream mixer the consumption of each element are controlled for the purpose of providing completed product outlet with parameters wich corresponds to the formulas.
The way and technology of processing in a subsonic stream provides change of structure of processed liquid (several types of liquids), allows to increase the potential of an exit of light fractions; to improve transportation properties – to lower viscosity, to break sulfur and paraffin; it is essential to accelerate process of additives injection by production of gasoline, water fuel emulsions and water coal mixes, production of oils, greasing and technical liquid up to one year and less.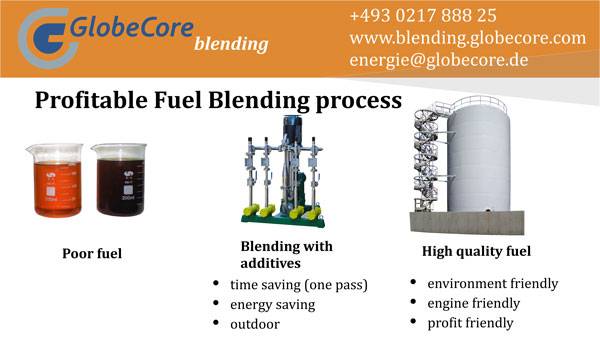 Hydrodynamic ultrasonic systems "USB" are developed by the individual order, and components of mixing system get out on the basis of need to conform the requirements of your work, whether it be at design of new system for mixing with the minimum difference of pressure, or at development and deployment of a new control system for existing infrastructure. Installations are delivered with full integration of systems and can be established as separate stationary blocks for installation in parks of capacities, on piers or pipelines with the full-fledged integrated system or with a separate control system, or on separate mobile base for application on different loading piers.
Technical specifications of the most popular blending systems

Value

USB-18/3

USB-18/5

USB-20/3

USB-60/3

USB-60/5

USB-100/4

USB-100/5

Productivity, m³/hour

18

18

20

60

60

100

100

Mixed liquids amount

2…3

2…5

2…3

2…3

2…5

2…3

2…5

Main component consumption, m³/hour

17

11

13

57

50

100

100

Additives consumption, m³/hour
 
 
 
 
 
 
 

0,25…2,5

2…7

0,25…2,5

0,5…3,5

0,1…1,0

0,4…4

0,4…4

0,1…1,0

0,5…3,5

0,1…1,0

0,1…1,0

0,0…0,02

0,4…4

0,4…4

–

0,5…3,5

–

–

0,25…2,5

2,5…25

0,05…0,5

–

0,15..0,65

–

–

0,5..6,3

–

2,5…25

Fuel given pressure to installation, mPa

0,8

0,8

0,8

0,8

0,8

0,8

0,8

Power consumption, kW

15

15

15

36

36

55

55

Height of mix lifting, m

up to 15

up to 15

up to 15

up to 15

up to 15

up to 15

up to 15

Overall dimensions, mm
 
 
 
 
 
 
 

500

500

500

700

1000

2000

2000

500

600

500

1200

1500

1400

1400

1500

1500

1500

1550

1850

2200

2200

Weight, kg

130

170

185

450

750

1450

1540
If you want to reduce expenses of you company for fuel production, "USB" cavitation blending system could help you to do that. To receive extra information contact us and technical manager will call you back or download inquiry list and receive free catalog.
Inquiry from the customer
Analysis of the objective and preparation of technical and commercial offer.
Production of your customized equipment
Shipment and start-up
assistance.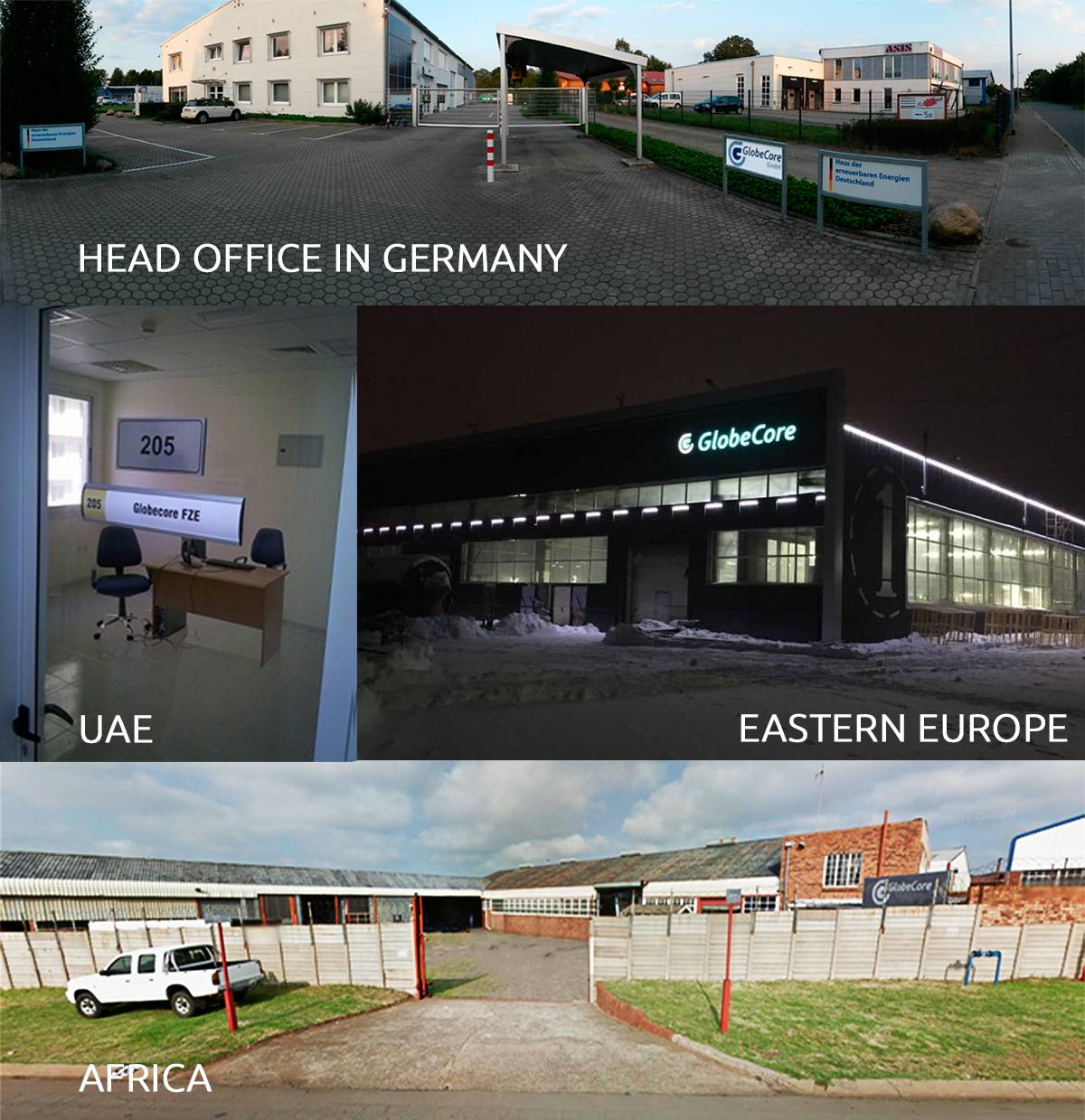 ABOUT US:
GlobeCore GmbH is one of the world leaders in industrial manufacturing. Globecore is a company involved in developing and manufacturing of industrial machinery for road construction (bitumen emulsion production units,bitumen modification plants, bitumen emulsion and modified bitumen laboratory plants, optional equipment).
The head office is located in Oldenburg, Germany. Our systems have been supplied to and are successfully operated in 70 countries. A network of 17 dealers supports global sales and services.
GlobeCore established representative offices in United States, and South Africa and in United Arab Emirates to extend reach and improve efficiency. We actively expand production and sales territories, develop our infrastructure and introduce new additional services.