Receiving of homogeneously mixes by liquid cavitation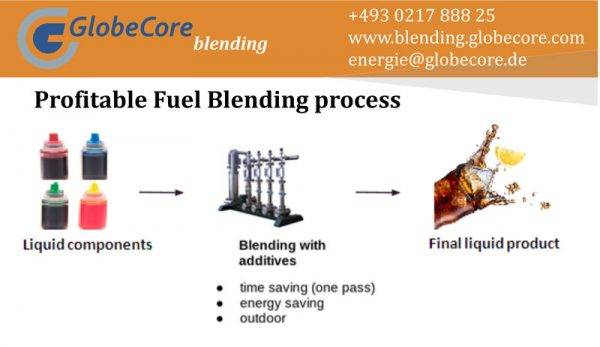 Liquid cavitation is a process of various substances mixing for the purpose of identical consistence in receiving mix. Also under this process means of receiving homogeneously mixes from substances which aren't dissolved in each other, badly mix up or under usual conditions don't mix up at all.
Blending is one of the operations, which is involved in various technologies and branches, pharmacology, painting technology, food production, the fuel industry and other spheres of human activity. Liquid cavitation process consider as homogenization, as a result of which the infinitesimal tests of the mix, which have been selected in any place of mixed system, will have identical structure. In traditional options of the equipment with use of drum rotation with "optimum" number of drum turns find for a simple reason that the gravity of spheres remained slightly more centrifugal force, and spheres the weight could influence on mixed (or crushed) material. In practice such equipment found broad application, but for example fuel at addition of separate components of parts has properties to be stratified, so, such installations don't suit for a certain type of liquids. More effective are installations with hydrodynamic cavitator. Feature of such installations is that applying an injection method and hydrodynamic blow stratifying of the received product doesn't occur within 180 days. The mixing process is allowing at the same time to give all components in the set prescription ratio, in the general mixing collector on which the ready-made product moves in tank. Advantages of such technology are exact control of each component dispensing, considerable reduction of mixing cycle duration and refusal of mixing capacities use for ensuring homogenization of a ready-made product. During mixture process in the line mixer there is consumption of each component which constantly regulated for the purpose of providing at the exit from a mixing collector of a ready-made product with stable quality indicators according to the set compounding.
The GlobeCore blending company is intended in production of Liquid Cavitation systems. Basic purpose of installations is the intensification of dispergating processes. Our installations of compounding possess a number of advantages, and first of all it is the whole complete unit of the equipment which is easily integrated into any type of production. Use of hydrodynamic mixing equipment and system of automation allows to reduce batch duration and number of employees occupied in a mixing cycle and in implementation of laboratory analyses.
If you want to reduce expenses of you company for mixes production, "USB" cavitation blending system could help you to do that. To receive extra information contact us and technical manager will call you back or download inquiry list and receive free catalog.